Get Ready for the 1st Recital of 2023!
In the last few months, our students have practiced tirelessly, honing their skills and perfecting their performances. This recital is a chance for them to share their talents with you and to demonstrate the progress they have made. Here you will find all the relevant information regarding the event. Please review it carefully and sign up for the event using the form below. Let us know if you've any questions.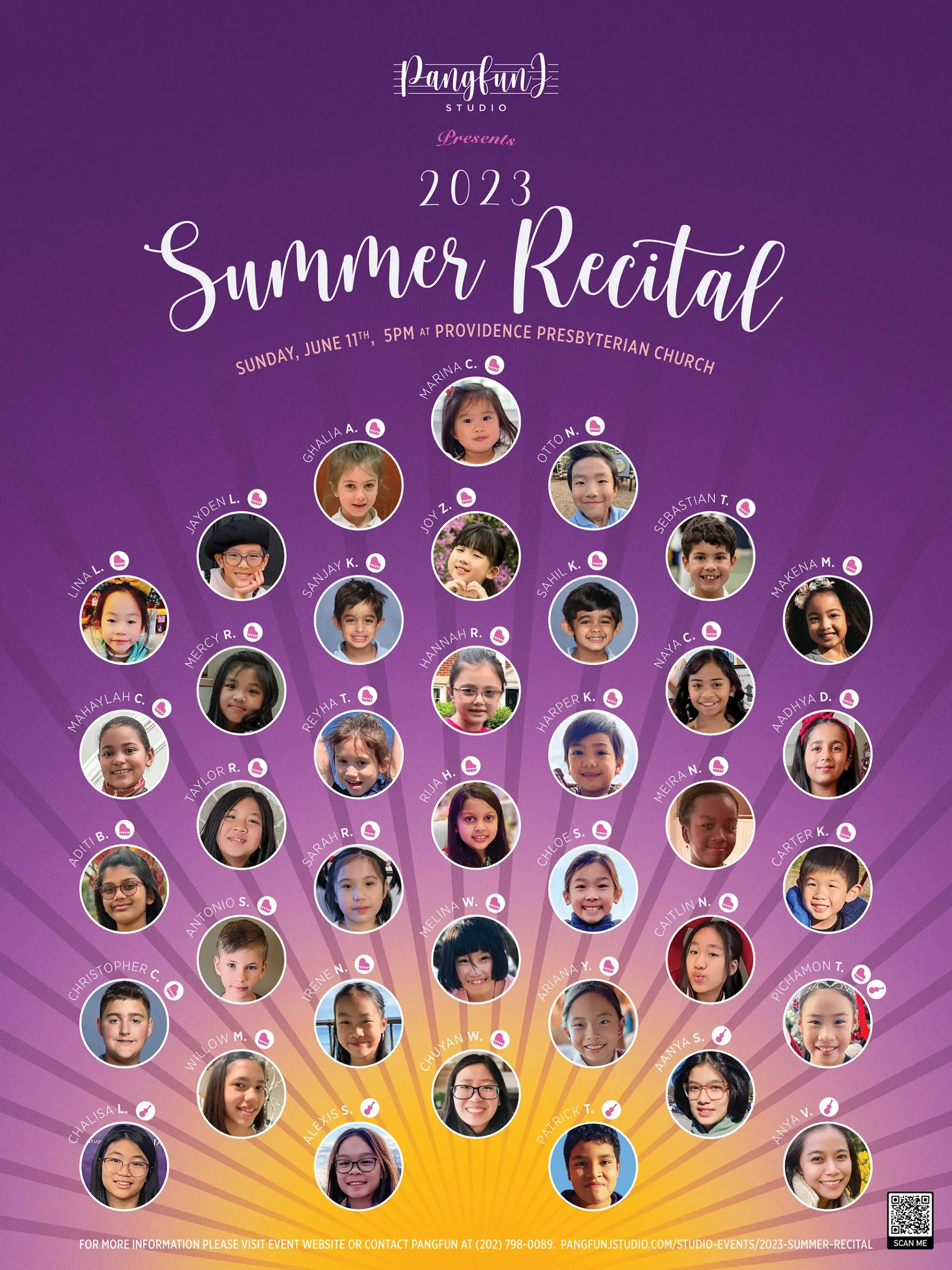 Video
FOR PARENTS
Arrival Time: Please arrive no later than 15 minutes before the start of the recital.

Food Policy: Church doesn't allow food in the Sanctuary, only in the lobby space.

Guest limit: Each registered performer can bring 9 guests.

Recording: The recital will be recorded and posted on studio YouTube channel after the event. But you're also welcome to record the event. Please respect the audience and performers, stay towards the back or outer edges of the room, and NO FLASH during all performances.

Award ceremony will be at the end of the recital.

Audience etiquette for formal classical concert/recital:
Always remain quiet during performance.
Be attentive and give the performers your attention.
Be considerate of others.
No strong perfumes and/or scents.
No flash photography during a performance.
Applause when a new performer is introduced and hold your applause until they finished all their songs (when performer gets up from the bench).
Turn on silent mode on your phone or any other electronics.
For families with small children, please keep them respectful during performance.
If you need to use the bathroom or leave the recital hall, please wait until between each performance.
FOR PERFORMERS
Check out our handy guide to help you better prepare for your recital.
View preparation guide